The Lord of the Rings: The Return of the King
Release date: Dec, 17th 2003 (US)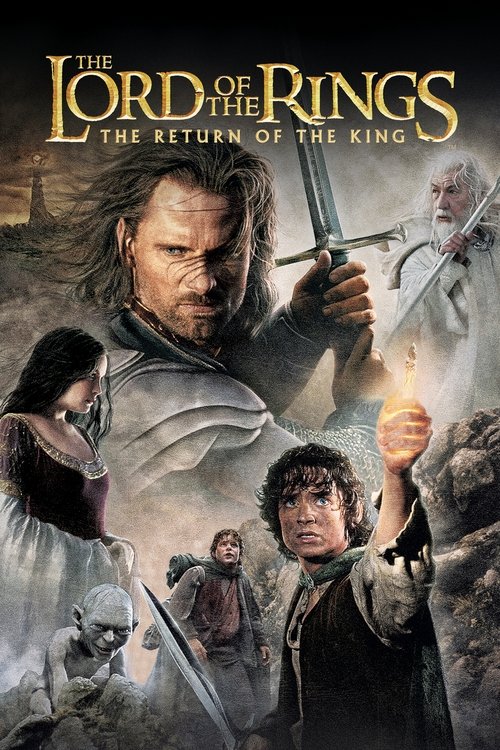 Watch trailer
Aragorn is revealed as the heir to the ancient kings as he, Gandalf and the other members of the broken fellowship struggle to save Gondor from Sauron's forces. Meanwhile, Frodo and Sam take the ring closer to the heart of Mordor, the dark lord's realm.
Director: Peter Jackson.
Starring: Elijah Wood, Ian McKellen, Viggo Mortensen, Sean Astin, Orlando Bloom, John Rhys-Davies and more.
Shared via
Download from the App Store