Midnight Cowboy
Release date: May, 25th 1969 (US)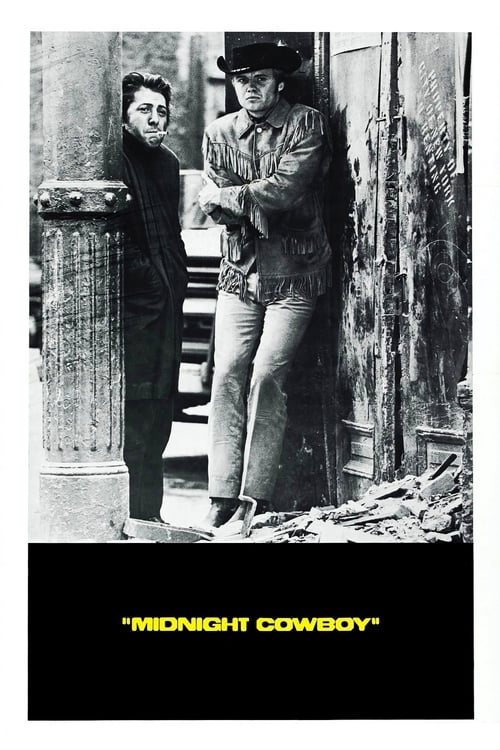 Watch trailer
Joe Buck is a wide-eyed hustler from Texas hoping to score big with wealthy New York City women; he finds a companion in Enrico "Ratso" Rizzo, an ailing swindler with a bum leg and a quixotic fantasy of escaping to Florida.
Director: John Schlesinger.
Starring: Jon Voight, Dustin Hoffman, Sylvia Miles, John McGiver, Brenda Vaccaro, Barnard Hughes and more.
Shared via
Download from the App Store