American Gangster
Release date: Oct, 19th 2007 (US)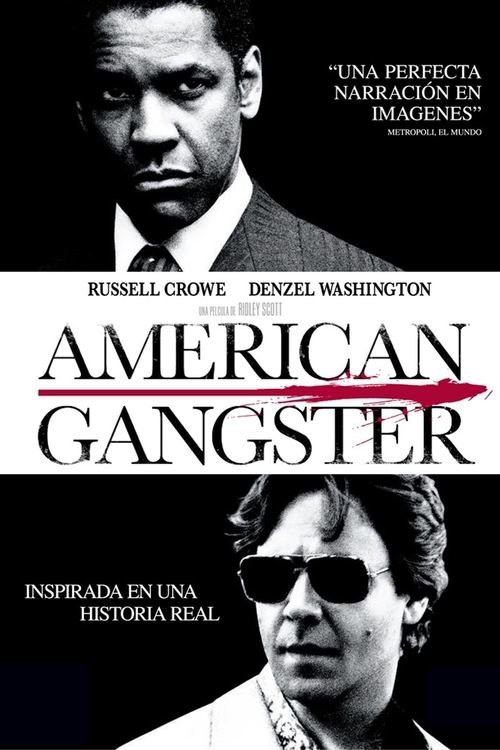 Watch trailer
Following the death of his employer and mentor, Bumpy Johnson, Frank Lucas establishes himself as the number one importer of heroin in the Harlem district of Manhattan. He does so by buying heroin directly from the source in South East Asia and he comes up with a unique way of importing the drugs into the United States. Partly based on a true story.
Director: Ridley Scott.
Starring: Russell Crowe, Denzel Washington, Chiwetel Ejiofor, Cuba Gooding Jr., Josh Brolin, Ted Levine and more.
Shared via
Download from the App Store